ATTORNEYS
---
Jeffrey I. Baron
Partner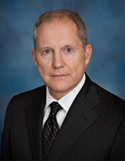 Jeffrey I. Baron is a 1973 graduate of Rutgers Law School, Newark, New Jersey, where he was a member of the Rutgers Law Review. Mr. Baron has extensive experience in planning and land development, zoning, real estate, real estate development, condemnation, redevelopment law, condominium law, Mt. Laurel litigation, land use and environmental matters related to real estate. Mr. Baron also has extensive experience and is well-versed in litigation in the New Jersey Superior Court, Law and Chancery Divisions, New Jersey Superior Court, Appellate Division and the United States District Court.
Mr. Baron has litigated numerous matters and is a recognized authority in land use, zoning and planning, condemnation and redevelopment. He has practiced before the New Jersey Pinelands Commission, New Jersey Department of Environmental Protection, New Jersey Department of Community Affairs and other governmental agencies in matters relating to real estate or environmental issues. Mr. Baron has held numerous solicitorships as a municipal attorney, planning board attorney, zoning board attorney and Special Counsel. Mr. Baron has been appointed as a Special Master and Mediator in various courts in Camden and Burlington Counties.
Mr. Baron has lectured on various areas of land use, zoning and real estate law. He was designated as SJ Magazine's Top Lawyer of 2003 in the area of Zoning and Land Use, as South Jersey Magazine's Top Lawyer of 2006 in the area of Condemnation and as South Jersey Magazine's "Awesome Attorney" for 2005 and 2007 in Land Use.
Contact: jbaron@baronbrennan.com
Jeffrey M. Brennan
Partner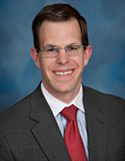 Jeffrey M. Brennan concentrates his practice on general civil litigation and land use matters. Mr. Brennan has extensive experience and regularly handles complex litigation at the trial and appellate court levels, development applications before land use boards and regulatory agencies, real estate transactions involving both residential and commercial properties, tax appeals, redevelopment matters, condemnation proceedings, landlord-tenant disputes and municipal court cases.
Since 2011, Mr. Brennan has served as the solicitor for the Joint Land Use Board of the Borough of Stratford. He has previously represented other municipal entities.
Prior to entering private practice, Mr. Brennan served as a judicial law clerk for the Honorable Anne McDonnell, J.S.C., Law Division, Gloucester County, during the 2002-2003 court term.
Mr. Brennan is a 1999 graduate of Princeton University and a 2002 graduate of the George Washington University Law School. He resides in Voorhees, New Jersey with his wife and two sons and is a volunteer coach for Voorhees youth sports.
Contact: jbrennan@baronbrennan.com